Velvet Buzzsaw: Arthouse Or Horror?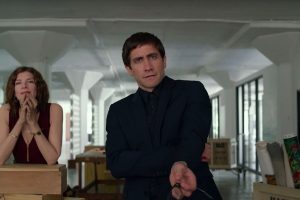 Should You Critique Velvet Buzzsaw?
Velvet Buzzsaw has the potentially review warping distinction of being a movie starring a critic as a major character. And, as a critic myself, I feel as though any statements I make regarding the film reflects on me more than most movies. Velvet Buzzsaw, though perhaps not as thoroughly as one might hope, explores the nature of critics to art, of artists to art, and of the commodification of art, artists, and pain.
And this level of commentary is the only reason this film is elevated from its position as an otherwise by-the-book horror movie. Velvet Buzzsaw is basically a supernatural slasher film in style and construct. A slow burn of character introductions, some threat coming into their lives, and then the systematic murder of characters—each of them having some foible or flaw that is somewhat ironically represented in the way they die. With the distinction of, in this case, nearly every death is a moment of them becoming part of a piece of art.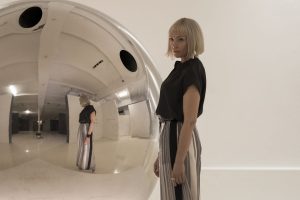 Velvet Buzzsaw Has Some Gimmicks To Its Horror
And that's the thing that makes it a good slasher film, even if that's mostly all it is. The kills are creative. The deaths brutal but in a way that's inventive. I've certainly seen most of this done in one place or another, but never all in the same film. Haunted paintings that melt and warp and shift have been explored previously in, notably, Layers of Fear, but it's still a dynamic way to go about it. I'm especially fond—because it made me audibly react—of the final kill from which the movie draws its title.
That said, I'm less impressed by the set-up for each kill. That's where it becomes all-together a little derivative and normal—which is worse in a movie that talks about being novel and new with art. Characters become isolated, trapped, and then disposed of violently. The sadistic nature of the kills is somewhat justified by the origin of the curse, but it's still odd the level of taunting and torture that happens before each kill. But that could be a nitpick, and efficient kills are not what you signed up for when watching a horror movie. However, that does not excuse a creepy doll and a cat jump scare. In 2019, that's lazy tension management.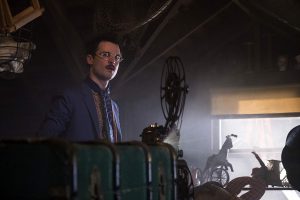 Velvet Buzzsaw Is Recognizably A Horror Movie
But, again, I did say that it was a good enough movie, and I mean that. Every time I see Jake Gyllenhaal in anything, I'm always impressed by his skill as an actor. He has a unique energy that while not suited to all roles, the ones he does do show off his distinct energy. It's all too easy to write critic characters as blanket evil, or just gnarly nasty people—considering most artists have been attacked by a critic at least once—but I found his character to be sympathetic, if not necessarily a person around which I'd personally want to spend time.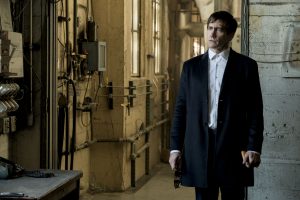 The Actors Make Velvet Buzzsaw As Good As It Is
Most of the cast is that way, especially the older actors. Rene Russo's final scenes get across a world-weariness that is palpable. John Malkovich has a small part, but there's a lot to the character in those scenes. Some sideline parts do act in odd or strange ways, but that also might simply be an aspect of highbrow pretentious affectations—which makes narrative sense.
I can't decide which way I swing on this. Is it a high-concept commentary movie dragged down by too many horror clichés and a detrimental commitment to formula or is a middle-of-the-road horror movie elevated by centering the horror in a flavorful setting and commentating on—while niche and perhaps unrelatable to most of its audience—an industry that treats humans and creativity as a commodity?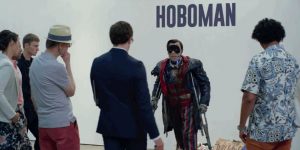 Velvet Buzzsaw Wants To Say A Lot With Its Story
Certainly it achieved something, as it made me think about my own place within art and how I treat art and its creators. The way gore happens might be antithetical to making the film serious enough for that message—but there is something so tangible and believable to how a corpse put in modern art wouldn't be noticed as such right away. The inherent discussions within the plot might be good enough to overcome shortcomings and may indeed make it worth watching for fans of art criticism but will be just more standard violent fare for horror fans.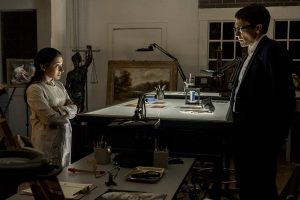 Possibly Related Posts:
Comments