Shazam! Is Another Good D.C. Movie?
With Shazam!, D.C. seems to have finally understood that it can't just try to make dark movies all the time. After several disastrous attempts, they finally seem to have a handle on what they're doing.
Like, sure, the movie looks a bit juvenile and basic, but also seems like fun. Joyous even. Zachary Levi is the perfect man for this: Shazam is a child in a man's body, and this specific adult actor manages to get that across in his actions, mannerisms, and speaking style. Sure, it's a broad representation of a child's mindset, but you need to be relatable for a general audience.
Shazam! Looks Like A Lighthearted, Fun Film
Though of course Marvel and DC are always fighting, I can't think of a more perfect time for this to come out in theaters. We are revving up for Endgame, the darkest thing in Marvel—and Shazam! will be a pleasant PG13 crowd-pleaser in the meantime.
However, even with this praise of Shazam!, I'm not expecting much in the storytelling department. The villain is just a British-accented baddy with similar powers to the hero from the looks of things—and most of the humor is going to be based around the inherent power that adults have that a kid would idolize. The beer scene is indicative of that, a good capsulation, but I can't imagine they won't do a montage on top of it. There are just too many low-hanging fruits.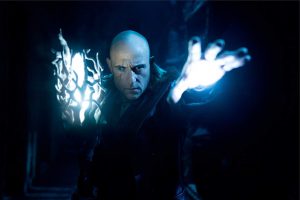 I'm Not Expecting Shazam! To Surprise Me Much
And, if I may even go so far as to guess at the plot, it's going to be something about the responsibility inherent in being a superhero. Which is fine. Again, this seems to be a more casual, laid-back superhero movie. My real only worry is that Shazam has too generic of superhero powers to be all that interesting in fight scenes with powered or non-powered characters. Either winning too fast or just resulting in two or more inhumanly tough people smacking each other around like a kid playing with superhero action figures.
But it also has a pretty good rating at time of writing on Rotten Tomatoes, so, perhaps the full film is a lot more creative with battles than the trailer suggests. I'm getting a Deadpool-but-much-more-kid-friendly vibe and I'm open to that. Sometimes you just want a chill movie.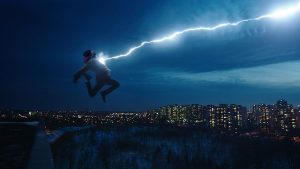 Possibly Related Posts:
Comments