The Boys: The Ultimate Takedown of Superheros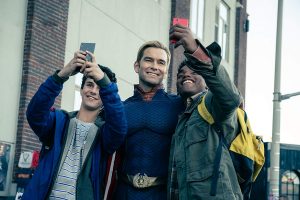 The Boys Is A Superversive Slamdunk
The Boys, as unimaginative a title as that is, might, finally, be the first really subversive superhero show. Deadpool may have used tropes for comedy and the soon-to-come Watchmen series might be more potent in its metaphors, but as a person who's been professionally watching superhero movies for the past few years, this is the show that finally seems to commit to a plot that's not just surface-level commentary but seems to have cogent criticisms about superhero media.
And it's here where I must warn for mild spoilers, and for those who will watch it, adult content. This show is dark and violent and sexual and incredibly gory. The inciting incident that instantly makes this show into something deconstructive and shocking is brilliant in how upsetting it is but was a bit emotionally traumatizing even for me.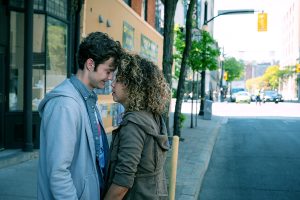 The Boys Is A Viscerally Shocking And Dark Show
And it doesn't get lighter or more pleasant, not really. There are no real heroes in this show. Very quickly we're shown no character is truly a good person—they all do some horrific stuff. But—and this is important—before that became a problem, every single time I watched the main character descend and grow into something terrifying, I recalled that opening scene and the pain in his eyes and I didn't lose my sympathy for him.
But what of the plot, is it still standard superhero fare? No, thankfully. And that's perhaps what I like about it the most. Sure, there's some normal "what it means to be a hero" stuff going around, but the main "Boys" are more like a bank-robbing crew. Only, instead of the usual heist, it becomes a show where the problem to solve is how to kill (or at least defeat) a superhero, despite weird anatomy and powers.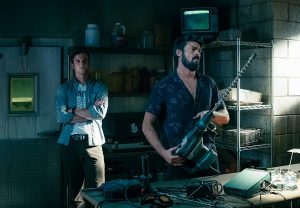 The Boys Has A Unique Twist For A Usual Genre
And, sure, that's morbid and twisted, but it lends a completely different mindset to how the plot moves. Despite its mountains of satire relating to superheroes and by extension corporations and companies and American politics, this is a show about revenge, and revenge against powerful people. Sure, you could achieve the same thing with some mob boss and his underlings, but there's a different level of stress when the evil version of Superman could instantly vaporize a character should they be discovered than what you get with generic bad guys with rifles. Like almost no other franchise, it gets across just how lethal superpowers are when they are used on normal people.
But narrowing it down to the one thing I deeply liked is still that satire. Because it's in everything: dialogue, visual motifs, world design; it's made for people like me. There are references that they never actively state or point out and simply rely on the audience to get the parallels to other franchises and shows. The Homelander is Superman, Black Noir is Batman, and Queen Maeve is Wonder Woman to the point I'd almost worry about copyright infringement.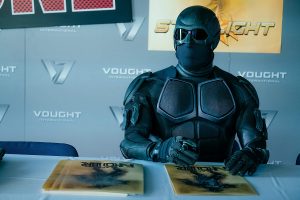 The Boys Does Not Do Subtlety With Its Attacks
D.C. didn't need to get more potshots leveled at them, but its effective shorthand because everyone knows who Superman is.
The Boys is somehow something different. One Punch Man, My Hero Academia, Deadpool, Incredibles 2, these shows and movies all have points to make about "supes," sure, but The Boys wants to throw cerebral blows, and that may make it harder for some to watch. The plot is unflinchingly commentating, but for those who want a cynical but very clever and thought-provoking look at a genre we all live with whether we enjoy it or not, then The Boys might be, finally, the right show at the right time.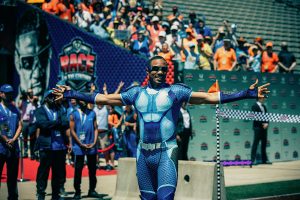 Possibly Related Posts:
Comments