Sea Fever: Seriously Skillful Horror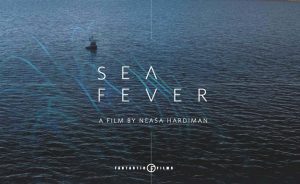 Sea Fever Is Cosmic Horror Done Well
While watching Sea Fever, I was quickly reminded of a different horror movie I reviewed for this site: Color out of Space. Sea Fever may have the trappings of a more science-focused story, with seemingly actual marine biology, but this is a Lovecraftian movie. The plot is that of a cosmic horror tale.
And I mean this as a very good thing. Though you do see the monster, though the explanations of how it works are understandable, most of the movie plays out with so many things unknown, and everything dangerous and dire.
Slow-burning horror is, in one critic's opinion anyway, the most effective at being horror, not terror, and Sea Fever manages to keep an engaging pace, jumping from plot point to plot point, while keeping this necessary dread. Somehow a lot of movies fail this, but the creators of Sea Fever understand that the basic way to make good horror is to take likable characters with understandable and relatable goals and then kill them off one by one.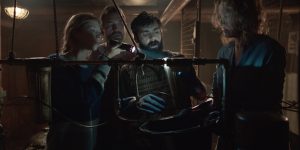 Sea Fever Has Characters You Want To Survive
And though everyone in this cast doesn't get much time in the spotlight before they go, they all are understandable and human. Connie Neilson and Dougray Scott play a married couple with an extremely believable dynamic. And Olwen Fouéré may play the most cliché character, but the actress manages to be instantly endearing within the role.
And then there's Hermione Corfield's character. And this is not praise just for her nuanced but understated performance. Through her, Sea Fever bucks a lot of harmful and annoying gender stereotypes, especially present in horror. The main scientist who works out what's happening, a classic stock character of this kind of tale, usually played by an old white man, is a woman here. A woman who's shown as competent and knowledgeable and ethical.
And that's refreshing.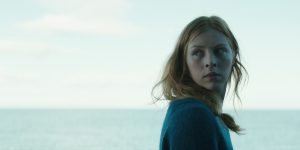 Sea Fever Doesn't Do Unneeded Story Cliches
If it wasn't clear by now, this is a good move. The cinematography, the effects: I have almost no complaints. The outer shots of the boat, the long looks at the open water, are wonderful and atmospheric. The creature itself is kept vague enough most of the time to be menacing and unearthly. And, yes, horror fans, the gore effects are suitably disturbing and gnarly.
The only issues, really, is the slime and some dialogue. The slime is shown a lot and looks like a children's toy and detracts from otherwise wonderful practical and digital effects; and, though I fully admit this might be because I'm an American, sometimes the spoken dialogue is nearly impossible to understand. Now, while it never seemed like I missed something important to the story—most of the garbled stuff seemed like throwaway comments—I'm hoping the release of this movie offers subtitles for viewers like me.
Because I want people to see this movie.
I want Sea Fever to be seen for the instant skillful addition to the genre it is. The cast and crew know their stuff and deserve what exposure I can give so that they can continue to apply their skill to cinema. Horror movies have been getting better lately, and it's because movies like this, movies that care about more than simple gore and sex and clichés, are being given the chance and the platform to shine. Seriously, watch Sea Fever.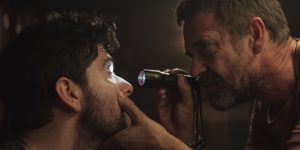 Possibly Related Posts:
Comments