Lab Rat: Bite-Sized Philosophical Science Fiction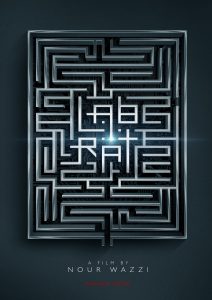 Lab Rat Is Another Thoughtful Bit Of Sci-Fi
I was fortunate enough to get to see Lab Rat before the movie was released online for streaming. And, upon mentally preparing for the writing of this review, my immediate thought is it is nice to see that classic style sci-fi stories are still being made.
Because that's what Lab Rat is, it's a pulp science fiction concept retold with modern storytelling concerns. It's a little Bladerunner, a little iRobot, and even some John Carpenter's The Thing for flavor.
And the only major flaw of the movie comes from its length. It's a short film, and, because of that, there's only so much time for the story to come across. They have to heavily rely on a few details and exposition points (the classic "timely news report," being the most generic one used) and a whole host of subtle acting to do anything more than set a premise, play with it, then bring it home.
Lab Rat Works Well Within Its Story Constraints
Thankfully though, our cast does have a knack for non-verbal acting. There's a lot of quiet shots of people's faces where they have to get across quite a bit of internal reactions. There's also a lot of little character moments baked into the story that, well not enough to give true context, are enough to be interesting. I found our hapless scientist with a crush to be an excellent example of how much you can shove into a few scenes with just good implications and acting.
But what about the plot? I said it was pulpy, but what beyond that? Well, it's got a few really interesting touches that will only reveal their cleverness in a second viewing. While the ending is rather easy to guess—if you know how these kinds of stories are structured—it's the re-contextualizing that's so much fun. Even the very first scene takes on new meaning by the time the story ends.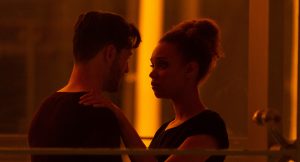 Lab Rat Has Strong Writing Backing Up Its Premise
So, then, Lab Rat fulfills my unofficial test for short science fiction films. The fact I can ruminate this heavily about only fifteen minutes of film shows that the writing is good, deep, thought out, and the world built in such constraints is one that could be infinitely interesting as a full production.
As it's already, Lab Rat is a fun bit of philosophical/existential filmmaking that does enough to separate itself from other offerings in the same spaces. If any of the movies I mentioned before are something you enjoy, then give this one a few minutes of your day. It's worth it.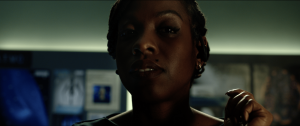 Possibly Related Posts:
Comments