Friday Fiction: We Don't Talk About What He Feeds Them (Part 1)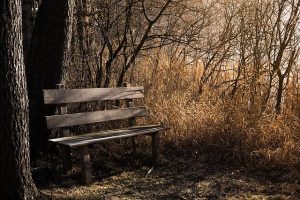 LADIES AND GENTLEMEN, may I have your attention, please?! You've been patient! You've been diligent! You've been loyal! Now, for demonstrating such tremendous qualities, such incredible attributes, such unbelievable resolve, you shall be rewarded! Friends, bloggers, Earthlings, lend me your ears! The time has come, yet again, for you to get your proper dose of excitement, adventure, and intrigue! People of the Net, without further delay, I present to you this week's FRRRRRRRRRRIDAAAAAAAAAAAAAAAYYYYYYYYYYY FICTIOOOOOOOOOOOOOOOOOOOOOOONNNNNNNNNNNNNNNN!
Sam…
…Sam, play it.
*Cue music.*
It's nowhere close to Halloween, but boy does Brandon have something scary for us today. He's been off listening/watching a lot of horror media and came to me with this three-part chiller of a story.
Fair warning, this story is not for the easily disturbed.
He calls it: "We Don't Talk About What He Feeds Them."
You can start the journey to determine just what that might be by CLICKING HERE.
Don't say I didn't warn you, dear reader. For those who can take the first, we hope to see you soon for the second–and then maybe even the third.
…tuning out.
Possibly Related Posts:
Comments