Friday Fiction: New Tech, Same Problems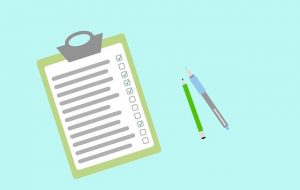 LADIES AND GENTLEMEN, may I have your attention, please?! You've been patient! You've been diligent! You've been loyal! Now, for demonstrating such tremendous qualities, such incredible attributes, such unbelievable resolve, you shall be rewarded! Friends, bloggers, Earthlings, lend me your ears! The time has come, yet again, for you to get your proper dose of excitement, adventure, and intrigue! People of the Net, without further delay, I present to you this week's FRRRRRRRRRRIDAAAAAAAAAAAAAAAYYYYYYYYYYY FICTIOOOOOOOOOOOOOOOOOOOOOOONNNNNNNNNNNNNNNN!
Sam…
…Sam, play it.
*Cue music.*
It's the future, but how much do things really change? Brandon Scott doesn't think that some stuff does very much at all. He's presented us with a story where technology has gone too far—but not in the way you're thinking.
Come see just how far efficiency can be taken in the wrong direction by CLICKING HERE.
And, for those demanding more of our ongoing series, be sure to check back next week for another edition of "Our Reflections!"
Until then, though, stay safe, stay healthy, and have a good week!
…tuning out.
Possibly Related Posts:
Comments