Friday Fiction: That Which We All Lost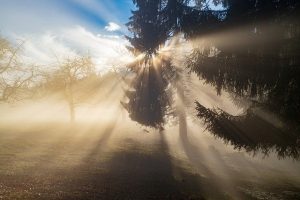 LADIES AND GENTLEMEN, may I have your attention, please?! You've been patient! You've been diligent! You've been loyal! Now, for demonstrating such tremendous qualities, such incredible attributes, such unbelievable resolve, you shall be rewarded! Friends, bloggers, Earthlings, lend me your ears! The time has come, yet again, for you to get your proper dose of excitement, adventure, and intrigue! People of the Net, without further delay, I present to you this week's FRRRRRRRRRRIDAAAAAAAAAAAAAAAYYYYYYYYYYY FICTIOOOOOOOOOOOOOOOOOOOOOOONNNNNNNNNNNNNNNN!
Sam…
…Sam, play it.
*Cue music.*
Sometimes horror works as an escape all its own. It gives a thrill and a catharsis and even a sense of safety that the scary bad thing isn't real.
But even Brandon feels like writing happy stories sometimes. So, for those that need a pick-me-up, a tale that's meant to soothe and entertain, here's a hopeful short called: "That Which We All Lost."
And until next time, stay safe.
…tuning out.
Possibly Related Posts:
Comments