Friday Fiction: Life Is Mine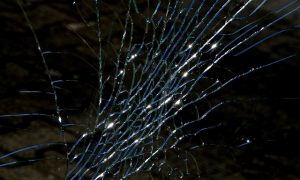 Tuning in…
LADIES AND GENTLEMEN, may I have your attention, please?! You've been patient! You've been diligent! You've been loyal! Now, for demonstrating such tremendous qualities, such incredible attributes, such unbelievable resolve, you shall be rewarded! Friends, bloggers, Earthlings, lend me your ears! The time has come, yet again, for you to get your proper dose of excitement, adventure, and intrigue! People of the Net, without further delay, I present to you this week's FRRRRRRRRRRIDAAAAAAAAAAAAAAAYYYYYYYYYYY FICTIOOOOOOOOOOOOOOOOOOOOOOONNNNNNNNNNNNNNNN!
Sam…
…Sam, play it.
*Cue music.*
The Fictionmonger enters wearing his best suit, looking somber.
Now, reader, sometimes we get a story here on Friday Fiction that is a little on the more abstract side of things, a tale meant to stir the mind up and see what each reader thinks of it. Dylan Alexander did it and now we have a tale from Brandon Scott intending to do the same. But, we understand that some of our beloved readers might find this particular tale upsetting, so I am here to warn, and here to prepare you.
To ask that you keep an open mind. To tell you that if a story about self-destruction might upset that we will have something different next week—and there's no reason to cause yourself emotional pain right now.
For those willing, I present: "Life Is Mine" by Brandon Scott.
You can read by clicking HERE.
Stories have power. And we hope to bring you powerful stories. Until next time.
…tuning out.
Possibly Related Posts:
Comments