Creeped Out: Child-Friendly Horror Done Well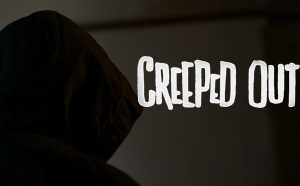 Creeped Out Is A "Genre" Throwback
I sadly was not an active television watcher during the heyday of the likes of Goosebumps and Are You Afraid of The Dark, but I know myself well enough to know that I would have loved those series and would have loved Creeped Out to bits if I was a tad younger. And, as an older, cynical person, I can't really enjoy the series completely—but I'm going to attempt to review this show with its intended audience in mind.
Because Creeped Out is kind of wonderful if you're the right audience. It's telling stories that feel derivative to people who grew up with The Twilight Zone or read Goosebumps, but this show is made for people not even alive back then. The evil dummy, the ghosts that punish people for their bad behavior, the sinister piece of technology that warps their world—that could be new stuff for a young audience. And it is compelling stuff and became a cliché for a reason.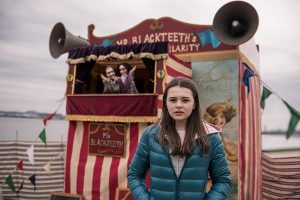 Creeped Out Uses Well-Worn Ideas, But Deftly
But how does it hold up as a show, once you accept it's not going to be heavily original? Basically: quite well. The most important thing for a series like this is to be scary but not scarring. To be appropriate for its audience, but not toothless and thus not really part of its own genre. And Creeped Out manages that; it's creepy, as the name promises. The endings are not flat-out happy, there's no death, of course, but there's the young person's version of existential dread. Death of social life is common in the first three episodes as a threat—and, in the modern world, that's frightening enough for kids. They also imply some heavy stuff on top of it—the first episode mirrors an abusive relationship in a way that's a little too real.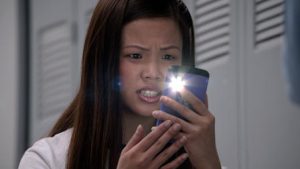 Creeped Out Is Actually A Little Scary Sometimes
The show also seeks to teach some degree of lessons—moral or otherwise. And while to me they're lessons that seem obvious, they're not bad things to teach kids. It may grow to be too heavy-handed as the show goes on, but, for the most part, it's fine.
But what of the negatives? Well, it's the acting. The cinematography, the sets, the effects, even the music are all fine. But they wanted to make a show with characters who are preteens and teens and they used actors of those same age groups. I'm not saying all young actors are bad (Stranger Things proves that immensely wrong) but it's not good odds. And sometimes it's passable in Creeped Out—but most of the time it's subpar or distracting. Usually too hammy or goofy or even underacted. It also only comes into sharper focus with how the adult actors and voices for inhuman things are all much better—even if in a very campy, 90s way.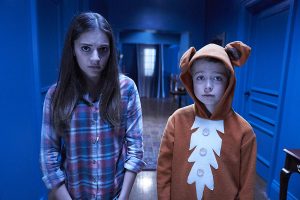 Creeped Out Is Good Enough To Compensate
Honestly, if this show didn't come out at a time where anthology series were already popular, I think it would be getting a lot more attention. The show is good enough for budding horror fans that I recommend it and is well-written and spooky enough that the parents who happen to be around are not at all in for an unpleasant watch.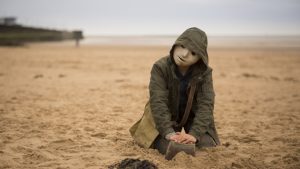 Possibly Related Posts:
Comments