Classic Cartoon Review: Danny Phantom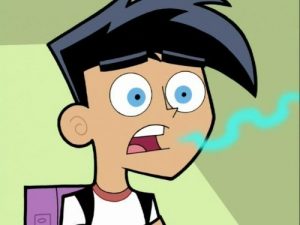 Danny Phantom: Not A Nostalgia Ghost
Danny Phantom is still a good show. My nostalgia for the series was something fierce, even if the finale left much to be desired. I honestly was expecting to be savagely disabused, again, of my childhood memories, but no, Danny Phantom nails its first episode on several layers.
Like, I have never seen a cartoon effectively get across characters in so little time. The first spoken line of dialogue sets up part of what you can expect of the world organically, and then each character establishes a lot of personality in only a single sentence. It's craftsmanship like, honestly. And then there's the economy of time. I mean, maybe you can argue that using the intro song to fill in backstory—and have it be the only way you do that for the first episode—is lazy, but I call it clever. Characters reference it, in the episode, but we never have a flashback. That's simple respect for the audience paying attention—and the theme song is still a serious earworm and fun to sing along to, even years later.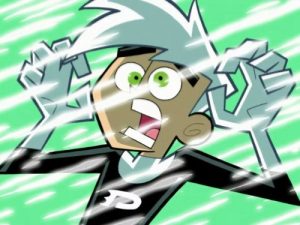 Efficient Storytelling, Thy Name Is Danny Phantom
And all this praise is for the first five minutes of the show. You can tell a lot of planning went into its earliest episode, because the story is constructed well throughout, and funny. A surprising amount of lines are snappy but timeless, and the jock character being self-aware of what he is and being mad about the stereotype being violated is something I'd expect in American Dad but is even funnier when it comes out of nowhere here.
Really, my only complaint about this first episode is the animation. And I don't mean the general animation, either. The character design is expressive, and the characters snap into some awesome dynamic poses. It's like a comic book panel being flipped fast—which, to my understanding, was the intention. No, it's the action itself, in the mundane movements of it, where the cracks show, and the seams tear slightly.
Danny Phantom Would Make A Great Comic Book
Breaking it down, almost all the fights with the Lunch Lady consist of her throwing something or swinging a punch and Danny either dodging or phasing around it. He phases as he's being tossed at a wall more than once and drags his friends through walls the same way multiple times. I know in later episodes he gets powers that make his strategies more varied but—to a spoiled 2019 viewer—this is shoddy fight choreography. Sure, the sharp spinning kick was animated well, but much older anime manages much more complex scenes.
And I don't think it was a budget thing, either, just a priority point. I mean, with the characters and world already well established, communicated effortlessly, and an episodic status locked in within twenty minutes or so, I can't really complain too much. Danny Phantom is an old show that still holds up—might even be smarter written than we all recall—and is worth a trip back to view what might have been "unseen."
Possibly Related Posts:
Comments