Classic Cartoon Review: Aaahh!!! Real Monsters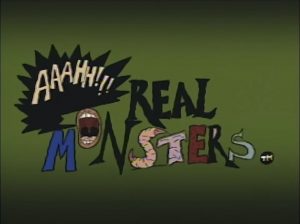 Aaahh!!! Real Monsters Looks "Distinct"
Aaahh!!! Real Monsters is a show that asks: what if the gross sections of Rugrats was made into an entire show?
Though perhaps that's not fair to Aaahh!!! Because, though the animation is rather choppy and awkward, it's got some rather inventive things put into the monster designs. Though Monsters, Inc. is by far a better exploration of monsters being taught to scare humans, Aaahh!!! Real Monsters has some of the most creatively disturbing creatures I've seen in media for young children.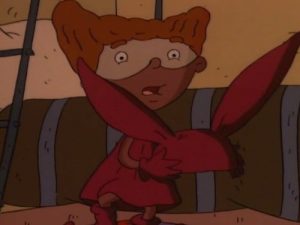 Aaahh!!! Real Monsters Is Very Creative Visually
Like, let's be clear here: this show is disgusting. Not in the way that Ren & Stimpy is, but in a way that's stylistically nasty. I've never seen a cockroach running across a table rendered with such gravitas. These monsters live in a literal dump, but they make it feel so organic to the world—this ugliness—that it's not juvenile, it's an aesthetic.
But, as is the case with many cartoons, it's the characters that make it worth coming back to a series, especially one that appears to be episodic.
And the first episode gets across some personality aspects of the monsters—but there's only so much you can cram into twenty minutes. We have an over-worrier, a glutton, and a control freak, but that's about all we get a sense for here. They do have a good trio interplay, though; they seem like real friends, and while I have no idea how the voice actors do this so well, they genuinely talk like they have no idea about human culture. It's a naivety that's instantly endearing, like seeing a small child learning about the world.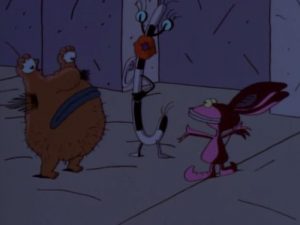 Aaahh!!! Real Monsters Is Entertaining Enough
That all said, though, this is not a show that's going to always gel with a modern audience. I love the slight air of playful menace that some characters exude, the campiness of the teacher is especially entertaining, and when the monsters shapeshift, it's genuinely alien-looking—but it's childish and hard to look at for long. A parent or animation junkie would probably not enjoy being forced to sit through a lot of this.
To wrap up, Aaahh!!! Real Monsters is frantic, slimy, and jarringly edited. But, for those who enjoy a monstrous art style, even if only in small doses, it's a show that's devilish and grotesque, but in a good way.
Possibly Related Posts:
Comments