Classic Cartoon Review: The Adventures of Jimmy Neutron: Boy Genius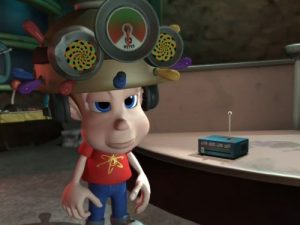 Jimmy Neutron Is Such A Strange Show
My memories of Jimmy Neutron are false. I remember this show being a silly thing that took a similar premise to Dexter's Lab and made it into something a lot more irreverent and light-hearted. A pleasant series with pretty good meme material all things considered.
But, wow, going back reveals a show that's a lot stranger. Jimmy Neutron makes me uncomfortable. It's off-putting.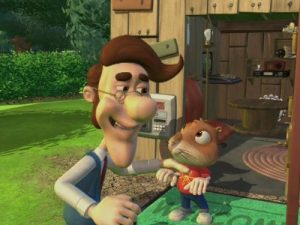 Jimmy Neutron Is Just Sorta Visually Disturbing
Like, yeah, maybe the 3D animation was impressive at the time, but it's horrifying now. Cindy Vortex is especially guilty of this—her mouth and eyes sometimes look so creepy I flinched. Look anywhere during a scene other than where the show wants you to, and it's eerie stillness and a little like Five Nights at Freddy's.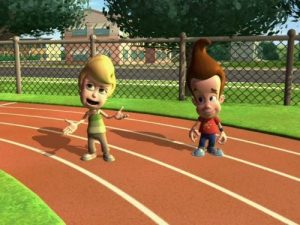 A Lot Of Jimmy Neutron Has Subtle Wrongness
And that's just the animation. I can't fully put my finger on it, but there are a lot of little things that made me uncomfortable. A ton of the older cartoons hid adult jokes, sure, but these aren't so much hidden as they are implied vaguely and they're not funny. Some stuff is just nonsense for seemingly no reason and a lot of characters have grating voices, or suddenly get loud and obnoxious.
Jimmy Neutron: Screaming Is Not Funny, Please
The show is, though, both a lot smarter and a lot more obvious than I expected. They set up Cindy and Jimmy's eventual love for each other early—hinting at it within the first 12 minutes of the first episode—and, yet, the characters, even the dumb ones, use words that made me reach for a dictionary. What middle school student randomly drops the word "kismet" out of nowhere?
I guess that's the danger with this article series. Going back to all the old cartoons of my youth without rose-tinted glasses—and a much more media critical viewpoint—is bound to lead to some disappointments. The only thing that still holds up, funny enough, is that catchy theme song. That's oddly timeless. But, as for everything else, Jimmy Neutron just doesn't have the spark of genius I remember.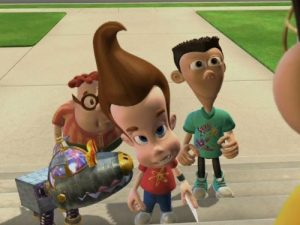 Possibly Related Posts:
Comments