Bandersnatch: Black Mirror Made A New Genre?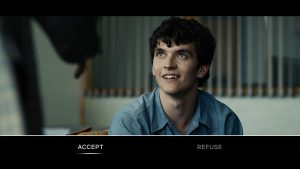 Bandersnatch: Something Old Made New
Bandersnatch deserves a lot of slack, simply because it's a technical achievement on another level and the fact it can function through a television interface is something that might become a game-changer. I'm genuinely excited to see what other creators are going to do with this technique. What sort of creations can come about when the lines between video games and movies and television shows all blur together?
And, really, if someone was going to do this, I'm not surprised it was Black Mirror. It's a show that's already been blending nostalgia and technology and innovation all into one coherent series.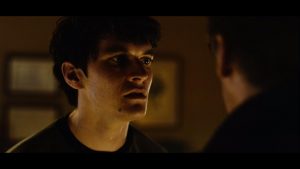 Bandersnatch Has The Black Mirror Look Down
The issue is the actual story isn't great. It's the classic problem of all choose-your-own-adventure stories: you must account for so many options and outcomes, that there's no real way to explore something to a satisfactory ending. You can't get a real sense of a main character, theme, or idea. Not if you want there to not be one "true" ending, and for all the others to be treated as game-overs by the audience.
Now, before that's taken as a flat condemnation, Bandersnatch has some level of subversion of this and manages to squeeze a lot of meta-storytelling out of the layers of the story. A tale about a person making a choose-your-own-adventure game based on a choose-your-own-adventure book, set in a show that's also in that format is fascinating—and, for fear of spoiling—there are a lot of moments that are suitably mind-blowing and introspective. But, even if it's clever, Bandersnatch is dealing with well-explored commentary and ideas by other media and won't be too deep for fans of the sci-fi genre. It elevates the story, yes, but not beyond "good."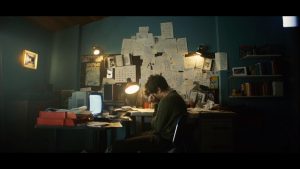 Bandersnatch Is An Amazing And Fun Gimmick
The other issue is Bandersnatch is not much of a Black Mirror episode, specifically. Yeah, as you might expect, it does force you to make some upsetting choices, but, that's only interesting in the presence of the choice and the requirement of your input. It's most comparable to "Crocodile" from Season 4. But there's no real Black Mirror "twist." There's no real gut punch. It's lacking in the commentary department on the subjects of technology or the human condition or glimpses into possible futures.
All of this is not to say it's not well crafted. The acting, cinematography, and sound design is as good as always, and it's a heck of a video game. Watching it is an experience like nothing you've ever done—even if you're a hardcore gamer. In a group or on your own, it's something that I recommend you do, simply to say that you have.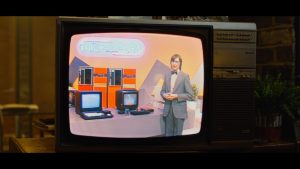 Possibly Related Posts:
Comments